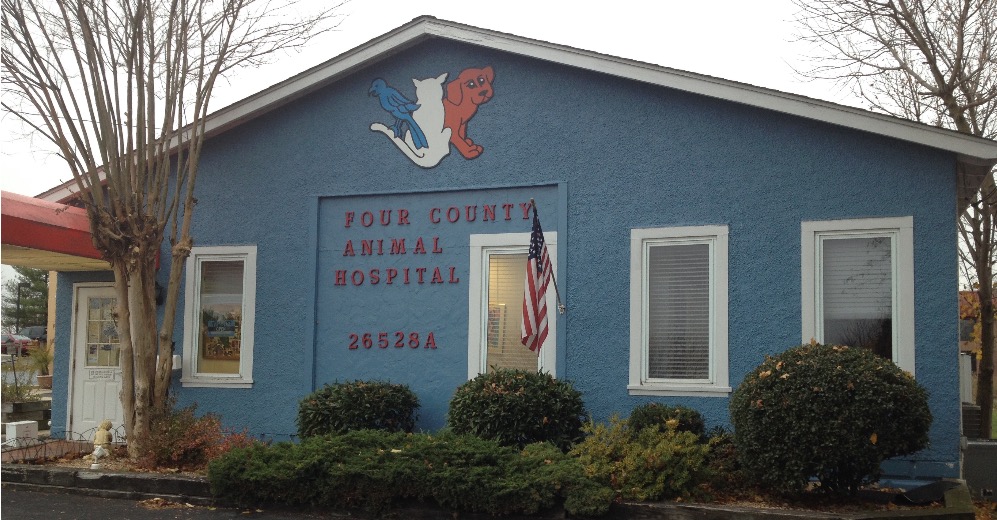 Vaccinations
Four County offers a variety of vaccines. We will develop a vaccine plan for your pet according to its needs.
We are proud to offer Ultra Fel-O-Vax for our feline patients. This distemper vaccine is safer for your cat as it reduces the chance of an adverse reaction.
Heartworm and Flea and Tick Prevention
Four County carries Advantix II and Frontline Plus for excellent topical protection. We are also now carrying the Seresto Collar for dogs and cats with up to 8 months of flea and tick protection. Also new to the flea and tick market is NexGard, a monthly oral flea and tick preventative for dogs. Please feel free to call us to discuss the options for your pet.
Dental Care
Oral health is another important aspect of preventative medicine. Many disease processes are associated with dental disease, such as kidney disease and heart disease. Part of your pet's examination will include an oral exam where your veterinarian will discuss what your pet's dental needs and options.
New Puppy/Kitten Examinations
A new family member is a very exciting time. We at Four County would like to help with that transition. First puppy/kitten visits are scheduled for a longer time so that we allow enough time to discuss all aspects of new/young pets and to address any concerns or questions you may have. Some of the topics discussed are vaccinations ( schedule and needs), housebreaking, obedience training, diets, heartworm/flea and tick preventative, and spaying or neutering your pet.
Surgery
Four County Animal Hospital offers a full complement of surgical services such as spays, neuters, mass removals, and many others. In some cases, we may refer your case to a specialist. Some of these may be performed at our hospital, others may be performed at the specialist's office.
Laser Therapy
Four County Animal Hospital is proud to offer laser therapy for your pet. Laser therapy can be used to assist healing and reduce inflammation associated with many medical issues. Please call us if you would like more information on laser treatment.