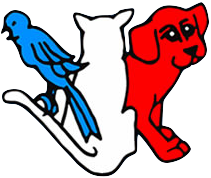 Veterinary Care and Grooming for All Your Pets
Four County Animal Hospital is a full service veterinary hospital dedicated to the care and well-being of your pets. We have been serving the needs of pets and their owners in the Damascus area for more than 30 years. We see a wide variety of pets, including dogs, cats, birds, rabbits, ferrets, reptiles, and pocket pets (e.g. guinea pigs, hamsters).
We are currently accepting new patients and we would love to see your pet. Please call us for an appointment!
Four County Animal Hospital is currently accepting new patients. We generally see pets by appointment, but are happy to see emergencies during business hours. To schedule an appointment, call the office during business hours. In order to better serve your needs, we offer drop-off services if needed.
If this is your first time visiting our hospital, please allow a few extra minutes to fill out a patient information form. If you have medical records for your pet, it is helpful to bring those along as well.
Like veterinary appointments, grooming appointments may be made by calling the office during business hours. Grooming services are available on Monday, Wednesday, and Thursday on a drop-off basis. We recommend that you call a week in advance for grooming services.
Our groomer, Pennie, has been a staff member for over ten years, providing "Spa Days" for our clients' dogs and cats. As a professional groomer, Pennie offers our clients her grooming expertise that few can match!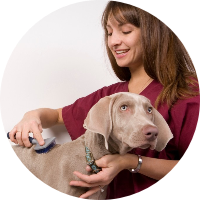 Services
We are a full-service veterinary hospital and grooming salon meeting all your pet's needs.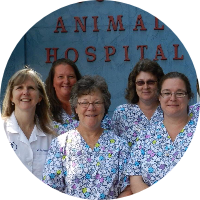 Staff
Our friendly, caring, and compassionate staff makes your visit to Four County a great experience.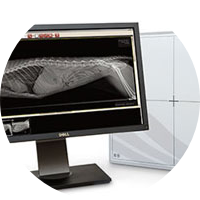 Diagnostics
We use the latest medical technology in order to provide the best possible care for your pet.